Optimum Nutrition 
While all foods contain at least some sort of nutrients, nutrient-dense foods are the most beneficial for obtaining and maintaining optimum health. The IsaLean™ Shake was developed when Master Formulator and Isagenix Founder John W Anderson sought to develop a product that delivers the nutrients that many people are lacking through modern day diets that are often high in energy-dense, nutrient-poor foods. IsaLean™ contains a complete spectrum of vitamins and minerals as well as optimum levels of Protein, protein, carbohydrates and fibre. When you combine daily IsaLean shakes with organic fresh fruit and vegetables and lean meats, you can ensure your body is getting the best nutrition available.
The Isagenix system is not simply a 'weight loss' shake. IsaLean shakes are a complete meal replacement, providing the body with nourishment, quickly and easily, without excessive and unnessesary calories. They form one of the major pillars of health, along with improving vitamin intake, addressing stress levels and the removal of impurities. Because they are a complete nutritional meal replacement, rather than simply a deprivation weight loss shakes, they are used by Professional and Olympic athletes and body builders, just as easily as they are used by sedentary people looking to lose excess weight.
So why is the IsaLean so good? 
They are loaded with vitamins and minerals equivalent to:
8g Fibre = 4 Tbsp Linseed
24g Carbohydrate = 1/4 Cup cooked Quinoa with 2 small Beetroots
24g Protein = 4 Eggs
240mg Calcium = 1 1/2 cups Cottage Cheese
70mcg Folate = 3/4 cup Brussel Sprouts
2.5mcg Vitamin D = 200g Cod Fillets
3mg Iron = 170 g Tenderloin Steak
4mg Zinc = 2 cups Baked Beans
380mcg Potassium = 1 Banana
54mcg Iodine = 1 tbsp cooked Seaweed
187.5mcg Vitamin A = 1 red Capsicum
80mg Magnesium = 1/2 cup cooked Spinach
Not only would this cost around $25 but would take about an hour to prepare and near impossible to eat. What about all the hormones, chemicals, pesticides and herbicides that may be found in this spread? Go organic? Double that..
We have something quite incredible that costs around $4 and takes 1-2 minutes to prep and cleanup.
They are free from:
They contain:
60 essential micro nutrients
11 amino acids
2 essential fatty acids
13 vitamins
21 minerals
7 enzymes
6 probiotics
Recent studies (though it's also intuitive) have proven that an unbalanced diet has a domino-like effect upon the health of the entire organism.
Sometimes, the changes that occur as a result of eating habits are simply astounding. Almost all of a cell's genes are directly influenced by the nutrients it has access to. All it takes is for a few substances to go missing, and the regular metabolic profile becomes altered in a significant way.

Shake Options:
Isagenix prides itself on using a combination of undenatured whey and casein proteins from grass-fed cows that are milked seasonally and aren't treated with hormones or routine antibiotics
.Minute Myth Busting: All Proteins are the Same.
Web Resources:
WHY IS THE ISALEAN SHAKE THE BEST?
DIFFERENCE BETWEEN ISAPRO & ISALEAN?
WHY DOES THE ISALEAN SHAKE CONTAIN SUGAR?
LOW GI CARBOHYDRATES IN ISALEAN BARS/SHAKES
HOW TO COMPARE THE ISALEAN TO OTHER SHAKES?
ISALEAN, ISALEAN PRO AND ISAPRO – WHAT'S THE DIFFERENCE? ***
KNOW YOUR NUMBERS WHEN MAKING ADDITIONS TO YOUR SHAKE
WHAT TO LOOK FOR IN A NON-DAIRY MEAL REPLACEMENT SHAKE ** Below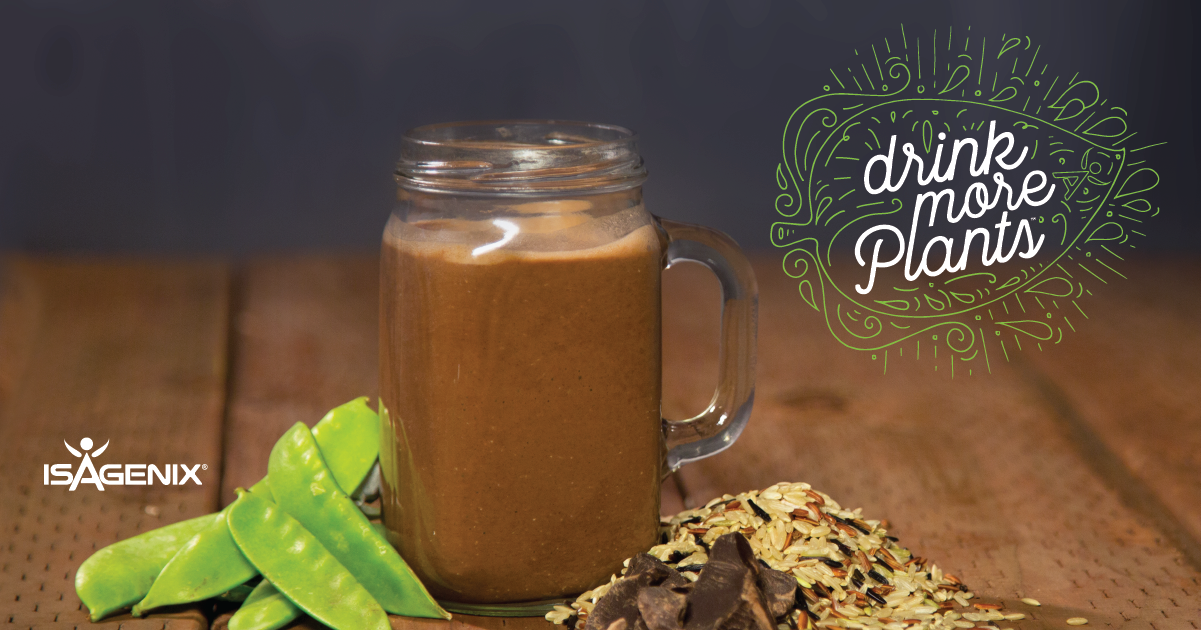 A premium dairy-free meal replacement shake made from nutritionally complete plant-based protein. Derived from rice and pea protein,
Dairy Free IsaLean™ Shake
 is loaded with energy-boosting carbohydrates and good fats to provide your body with maximum dairy-free nutrition. Ideal for those committed to non-dairy, vegetarian or vegan dietary lifestyles, you'll be on your way to achieving a healthier body while giving it exactly what it needs.
Highly digestible with quality plant-based protein
Helps maintain lean muscle
Great protein source for a vegan lifestyle
Is IsaLean Shake Dairy-Free a suitable option to help meet athletes' protein needs for adequate muscle building and repair?
Yes, all Dairy Free IsaLean™ Shake flavors are suitable for athletes. In designing these shakes, special attention was paid to the amino acid profile and making it as close as possible to the profile of whey protein, which is known for its muscle-supportive properties. When coupled with any strength training regimen, the shakes help support muscle maintenance.
How does IsaLean Shake Dairy-Free compare to the other whey-based IsaLean Shakes for supporting weight loss and weight management?
IsaLean Shake Dairy-Free compares well with other flavors of our dairy-protein-based IsaLean Shakes. They offer balanced high-quality protein, good fats, and energy-fueling carbohydrates to support weight loss and increase lean body mass. The Rich Chocolate offers 24 grams of protein.
Why don't the IsaLean Shake Dairy-Free flavors have a vitamin/mineral profile like the dairy-based IsaLean Shakes?
While IsaLean Shake Dairy-Free flavors don't contain a vitamin/mineral blend, they each feature either a fruit-and-vegetable or sprout blend to provide nutrients in a way that accommodates those looking for a "whole-foods" approach to their meal replacement. When used as part of an Isagenix System, IsaLean Shake Dairy-Free can be taken alongside Ageless Actives™ and Essentials for Men™ and Women™ to help ensure optimal vitamin and mineral intake.
What are the sources of fat in IsaLean Shake Dairy-Free?
The fats in IsaLean Shake Dairy-Free are derived from a blend of monounsaturated and polyunsaturated fats. Extra virgin olive oil and sunflower oil are rich in monounsaturated fatty acids and provide the main source of fat in IsaLean Shake Dairy-Free. Flaxseed also contributes omega-3 fatty acids. Rounding out the fat sources are medium-chain triglycerides derived from coconut oil that are easily absorbed for quick energy and have been found to support weight management.
Is the new IsaLean Shake Dairy-Free low-glycemic?
Providing only 7 to 8 grams of sugar from natural sources, along with protein, fat, and fiber, IsaLean Shake Dairy-Free has a low-glycemic profile.
Are all IsaLean Shake Dairy-Free flavors soy- and gluten-free?
Yes, all are soy- and gluten-free.
Should anyone in particular avoid the IsaLean Shake Dairy-Free?
IsaLean Shake Dairy-Free is formulated to suit almost all lifestyles. However, as we recommend with all of our products, if you are pregnant, breastfeeding, or taking medication, we encourage you to consult with your physician before using the IsaLean Shake Dairy-Free. Discontinue use if adverse reaction occurs.
What is the minimum age a child needs to be to consume IsaLean Shake Dairy-Free?
IsaLean Shake Dairy-Free is designed for adults. However, children 4 years of age and older can enjoy half a serving daily in combination with a healthy diet.
Are there any wheat, nut, or soy products used in the manufacturing process of the IsaLean Shake Dairy-Free or is it manufactured in a facility that makes other products with these ingredients?
While there are no wheat, nut, or soy products used in the manufacturing process of IsaLean Shake Dairy-Free, it's made in a facility that makes other products with these ingredients.